The mission at my independent optometry practice, Jones & Co., has always been to help clients look good and feel good in glasses. We do this with our unique blend of amazing independent eyewear, unrivaled optical expertise, and customer service that is personal and makes every client's day! So how does this translate to a pandemic proof practice?
I have always challenged my team at Jones And Co. to say 'YES' and use their brains and passion and determination to find solutions for our clients. And they're very good at it.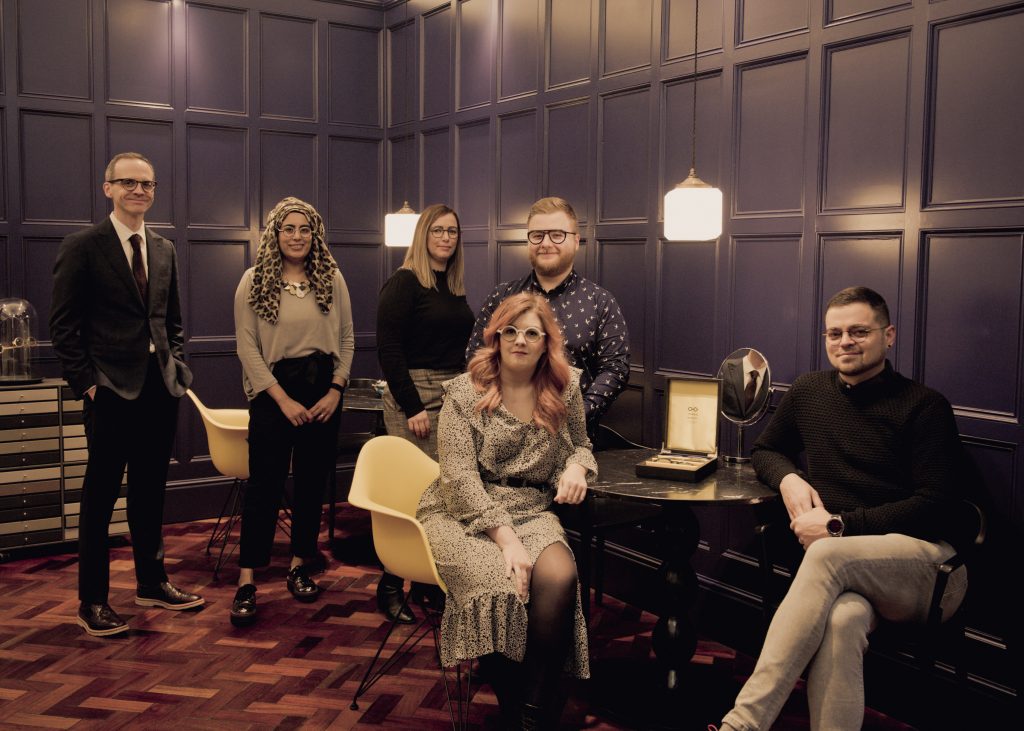 This has proven itself time and time again at my practice during the pandemic. While there is lots of confusing guidance from the government and media, at Jones And Co. we are being our independent-minded selves and finding practical solutions for our clients to go above and beyond. It's how we have always differentiated ourselves, and how we continue to do so.
It also turns out that every single aspect of how we work at my independent optometry practice at Jones & Co. is now considered as pandemic-proof as you can get!
Our 'unusual' ways came about in efforts to create the best possible experience for our clients. We have never looked or acted like your typical opticians. Our strategies are what set us apart.
What are these methods?
We replaced the painful trial-and-error browsing of frames on racks with a sit-down, guided eyewear selection process that is far more enjoyable and effective at helping our clients find the perfect frames.
We offered clients appointments for everything so rather than just turning up and having to wait, we're expecting them when they arrive and are ready and waiting to wow them.
We set appointment times that are more than twice the industry average because we found that to provide truly individual service that gets the best results we needed to invest extra time with every client. So we were happy to see fewer people in a day in order to be able to do superior work.
So, all the advice and social distancing requirements are perfectly aligned with what we already do.
All businesses will need to control the flow of people through the business. They will need to create careful choreography for the customer journey. They will need to sacrifice volume in order to do a better job of looking after their customers. They will need to slow down a little and be more thoughtful about how they operate.
Thankfully, we already do ALL of this, and we've found over the years it is a more enjoyable way to work and it's the reason we have such a good relationship with our clients and a better business for my team, and myself.
Setting up the practice this way has allowed us to be MORE profitable, taking in $1.4 million in revenue, while  I work in my practice only one day a week. 
So what does that mean for your practice?
You can learn all the same strategies we use at Jones & Co. Offering a customized, high end experience at a lower volume is at the core of what I teach in the Optical Success Academy. I started the Optical Success Academy to share to the same successful strategies with practice owners around the world. In the program we help other practice owners run a more profitable and less stressful business that best serves their clients, while helping the business owners achieve their lifestyle dreams.
The strategies we teach in the Optical Success Academy has set every single practice in the program apart from the others in their market and is allowing the practice owners to survive lockdowns and closures. It's what makes them so financially successful, and the program teaches each practice owner to build a business they love. These same independent practice owners are proud to have a virtually pandemic proof business that focuses on a customized experience for the client.
We'll be sharing even more tips on managing your business to our email list, so make sure to request the 9 strategies to differentiate yourself and pandemic proof your practice so that you get all the latest tips on how to navigate the changing times.
We've been having great success with virtual styling appointments and will be sharing all of our tips in the Academy, so you'll want to stay tuned on how to join!